Practitioner Diploma In Hypnotherapy & Coaching

Course Overview
​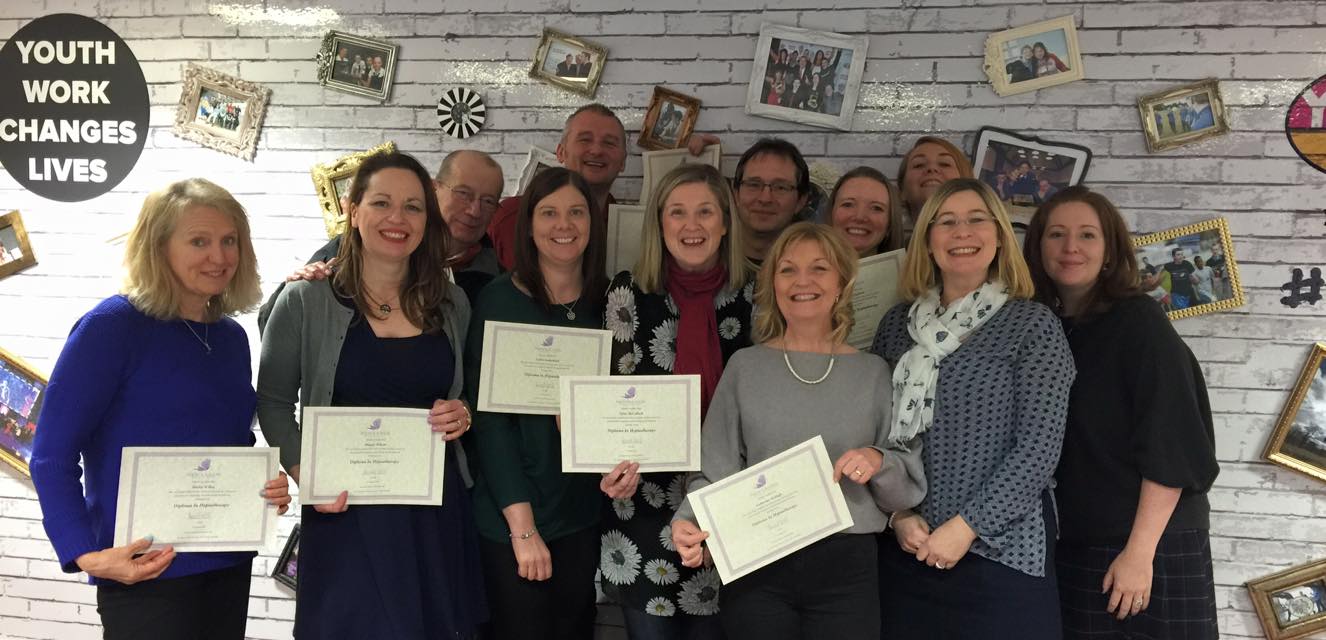 Train with us here at Newlands Personal Development, and get the very best practical, effective and fun training in Scotland. Avril Gill is a highly skilled and professional Trainer of Hypnotherapy, an expert in her field who has trained with some of the top Hypnotherapists in both the UK, Europe and America.

Our Diploma in Hypnotherapy blends all the best practices of Hypnotherapy, NLP, New Code NLP and the emerging field of Generative Trance & Generative Coaching; bringing you a truly unique approach to the field of hypnotherapy. It is an exciting time to be training with us at Newlands Personal Development as we continue to grow and expand our courses and our team of experts.

Whether you are learning Hypnotherapy or adding new techniques to your repertoire, or simply want to develop yourself, we will support you every step of the way making your journey enjoyable, rewarding and memorable.

The Diploma In Hypnotherapy is fully accredited by the British Institute of Hypnotherapy & NLP (BIH) & the American Board of Hypnotherapy (ABH)
Important Facts


This is a fully accredited professional Practitioner Diploma in Hypnotherapy, Coaching & NLP.

Our training centre is internationally recognised and you will receive training that is over and above the national requirements that we adhere to being members of the British Institute of NLP & Hypnotherapy, American Board of Hypnotherapy and the CNCH

We pride ourselves in always going above and beyond what is expected with all our training.

​All our training and learning materials reflect the UK Hypnotherapy National Occupational Standards and Core Curriculum


​Our course is structured to support the student every step of the way; with personal mentoring/supervision, coaching & support groups provided over and above the classroom-based learning.

​Course Details


​Duration: ​180 Hours (20-22 Days) Classroom Training over 10 - 11 months

Location: Edinburgh City Centre

Cost: £2499 includes all course material, certificates and BIH Student Membership

Qualification: Practitioner Diploma In Hypnotherapy & NLP

Professional Body: The British Institute Of Hypnotherapy & NLP (BIH) & The American Board of Hypnotherapy (ABH)

Training provided by; Newlands Personal Development

Additional NPD Certification: Diploma In Coaching & Practitioner Certificate in NLP


We are absolutely committed to bringing you the best training possible, and to ensure that we meet the highest professional standards in our industry. All our trainers have been trained by the best in their field and accredited professionally by The British Institute of Hypnotherapy, Complementary and Natural Health Care, American Board of Hypnotherapy and are active in these communities.
---
Who is this course for?

​
This course is suitable for a variety individuals, whether you are just starting out in your chosen career path, or whether you have a wealth of experience behind you and looking to embark on a new road or maybe just slow things down so that you can create a part-time career in readiness for retirement.

This course is suitable for everyone!



Counselors
Coaches
CBT Practitioners
Healthcare professionals
Massage therapists
Holistic therapists & practitioners
Mental Health Therapists
Retired
Teachers
HR Professionals

Anyone who wants to create change in their own lives and the lives of others.