​Avril Gill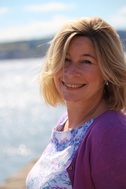 ​Avril Gill is the Founder of Newlands Personal Development and a specialist in Personal Development and Personal Transformation.

​A Master Trainer of Hypnotherapy, Ericksonian & Generative Hypnotherapist, Coach, Emotrance Practioner and NLP Master Practioner, she works with individuals in private therapeutic settings, and providing one off unique personal development workshops inspired by Hypnotherapy, NLP, energy healing and the great masters of personal change.
​
Avril has worked in the area of learning and personal development for over 20 years, and brings with her a wealth of experience from the world of Business and Personal Development. As an NLP Master Practitioner and Clinical Hypnotherapist, Avril also has BSc Honours in Psychology, therefore is well equipped to tap into a variety of techniques when working with individual clients and groups.
---
---
​By sending this form you agree to Newlands Personal Development holding your details