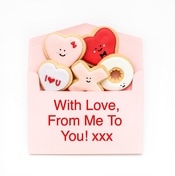 ​FREE DOWNLOAD
​

Open Your Heart to Love
​
And Bring More Love Into Your life
​


Free Audio Downloads
---
Let's Get Motivation

---

Enjoy this self Hypnosis Audio which will get you motivated and moving forward with whatever it is you have lost the "oomph" for!



Reflections Generative Trance Meditation

---

Sit back and enjoy the wonderful benefits of Generative Trance Medition, this guided meditation is ideal for both beginners and experienced meditators.



Relaxation & Transformation


---

If you find it difficult to unwind at the end of the day or to sleep at night this guided relaxation will help you to relax and drift off to sleep effortlessly.


---

Or visit out shop where you can browse all our Audio, ebooks, training courses and much, much more!

Connect To Your Dreams


It's not always easy to stay connected to your dreams and goals, especially if yo have had a few hurdles or challenges along the way. Reconnect to those long held dreams with this wonderful generative trance meditation, it will help you to bring life back to all those long held desires.

---
Anxiety Technique

---

Generative Trance



---