Weekly Classes &
​Generative Coaching Group
​
All classses are held at our office in Edinburgh, spaces are limited so advance booking is highly recommended.

​To book a place complete the form below or call 07701 096006



---

​British Institute Of Hypnotherapy & NLP - Q& A Session with Stephanie Kirke

An opportunity to meet with Stephanie Kirke in person and ask questions, and get some informal supervision for the BIH first hand.
Places are limited to 20 and will be offered on a first come first served basis. Please note that an invitation will be going out to
all BIH members in Scotland.

Saturday 20th May - 11am - 2pm
---
Meditation & Mindfulness Classes
​

---




Next Class:
Check www.jenniferfalconercoaching.com

Come along to our meditation class every Month in Edinburgh. It's a great opportunity to let go of all your worries and learn to relax.

Every fortnight Jennifer Falconer will take you through a guided meditation designed for both beginners and those of you who are more experienced at meditation.

We always keep the group small to ensure that you get the very best engagement from us as facilitators, and get the opportunity to ask questions or get help with any areas you may find challenging with your meditation practice.

​Cost: 10.00

To book a place use the contact form below.



Monday Student Support Group & Mentoring


---

Next Class:
Wednesday 5th July
6.30pm - 8.30pm

​An informal student support group designed to help all of our students get the best out of their training with us.

Open discussion and mentoring is avaiable along with the opportunity to meet with potential case study clients.




Cost: Free to Existing Student Members









​





Monthly Generative Coaching Group
​


---




​Next Class:
Saturday 5th August
​11.00am - 2.00pm

The topics for the Generative Coaching Group usually varies from month to month, and can be anything from dealing with stress, anxiety or confidence to learning some really useful NLP or Hypnosis techniques.


This month we will be talking about using Hypnotherapy & NLP with Children. So whether you are a parent looking for tips on how to help your children, or a practitioner looking to learn how to integrate your skills to work with children then this will be ideal for you. We only have a couple of hours so our aim will be to take you through at least one exercise that you can take away with you and use to work with children.

​Cost: £15.00

​
---
Christmas & New Year FREE Online
Generative Trance Abundance Meditation


31st December 2014
(The live meditation will be available from midnight, or you can download and listen in whenever you want!)

I am delighted to be offering this meditation again for the fourth year!


This is a fantastic way to end the year and start afresh in 2015, all you need to do is register and book your place using the form opposite and I will send you a link nearer the time and you can choose to listen in "live" to the meditation or save the recording and listen in at a later time.

Last year I had over 100 people listening in LIVE!
December 31st - Online Event available from 7.00 am
2012 Closing Ceremony
&
2013 Manifesting Abundance Meditation


December 21st - Online Event available from 7.00 am
Transformation Meditation
This meditation will follow the same process as the 12th December Meditation (see details below), the theme will however be transformation. and will be available here and on my Facebook event pages. Avril



---
December 12th - Online Event available from 7.00 am
Self Healing Meditation


As the coaching group is finished now until January 2013, and there is so much happening "spiritually" within the world I would like to share some meditations with you all for the up and coming planetry alignments that are being said to help us move into a new level of conscious awareness.

Regardless of your belief's around these topics, please feel free to join in as the meditations will be of use to anyone to help them ground and find a place of calm and peace before the mad rush of christmas sets in. For those of you who know me and have attended my coaching groups I take no particular spiritual stance, or have a specific beleif one way or the other, except that we all have the power within us to heal both ourselves and the world at large. You don't have to be a spiritual healer or Reiki healer or trained in healing, all that's required is focus, and an ability to go within and connect to your inner source, we are all our own Guru's! (and I can guide you there through this meditation).

I will be downloading a FREE meditation on self healing which i feel I have been inspired and guided to do in preparation for the 21/12/12, there is no set time for it to be done as it will be available for you anytime through out the day so you can do it whenever you have space in your day.
There will also be a transformational meditation available for anyone interested on the 21/12/12 which I will post seperate event details for in the next day or two. These will all be available on both my facebook pages -

www.facebook.com/avrilgill
www.facebook.com/newlandspersonaldevelopment

If you do not use facebook, all you need to do is drop me an email or note here with your email address letting me know you would like to participate in both the meditations and I will register you and send you a special web page link where you will find all the information required.

If you are already in my Transormational Coaching Group, you don't need to do anything as I will automatically upload these to your personal pages.

I hope you can all join me and together we can share & give as much healing to ourselves and the world as is possible on both these very auspicious days!

Love & Light to you all
Avril x
---
November 25th - 7.00pm - 9.00pm
It's All About Relationships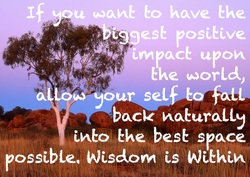 Christmas will soon be upon us and one of the most challenging aspects of Christmas for many people at this time are our "relationships" with our nearest and dearest!

This month I thought it would be a good idea to share with you a process I have been using for years that can turn any relationship around. So whether you are about to be challenged with dealing with difficult relatives during the festive peoriod or would simply like some help to deal with those challenging relationships in your day to day life; this process will help you get a completely fresh perspective on all your relationships!


As always we will finish the evening with a relaxing hypnosis to help embed all your new learnings.

Cost: £5.00
Venue: Queensferry Hotel, North Queensferry
Reserve Your Place Today
Call Avril Gill 0n 07701 096006




---
October 28th - 7.00pm - 9.00pm
Negative Self Talk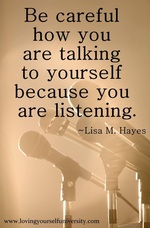 Come along and learn some techniques that will help you kick all your negative self talk into touch and get you out of your head and into a place of peace!

This months coaching group is all about negative self talk. If you get plagued at times with those negative voices in your head telling you that your not good enough, you will never be able to do things, or it just fills you with self doubt, then come along this Sunday to our coaching group and learn some techniques that will help you silence that little voice! Avril ♥


Cost: £5.00
Venue: Queensferry Hotel, North Queensferry


Reserve Your Place Today
Call Avril Gill 0n 07701 096006
---
---